October 5, 2022
by Center for Architecture
AIA New York and the Center for Architecture are gearing up for Common Bond: The Center for Architecture Gala, taking place at Chelsea Piers, Pier 60 on October 27, 2022. The event, which serves as the single largest funding source for the Center for Architecture, recognizes design excellence in New York City and brings together hundreds of professionals in architecture, engineering, and construction for a night of networking and celebration. This year, Common Bond is honoring two professionals and one firm for their contributions to the built environment: Mark Chambers, Former White House Council on Environmental Quality and Former Director of the Mayor's Office of Sustainability; Madelyn Wils, Past President of the Hudson River Park Trust; and FXCollaborative Architects.
Every year at Common Bond, the Center for Architecture also provides scholarships to outstanding architecture students, chosen by area schools that have been selected by our honorees. As an industry, we struggle with retaining talent, as high education debts after graduating force many promising designers out of our professions. Investing in these bright young people while they're still in school can make the difference between them building a career in our field or not. We are delighted to introduce you to these three high-achieving students, who will each receive $3,500 to pursue degrees in architecture.
MEET OUR SCHOLARSHIP RECIPIENTS

Husan Ahmed
Bachelor of Architecture Candidate, Bernard and Anne Spitzer School of Architecture, The City College of New York
Husan Ahmed is pursuing a Bachelor of Architecture at the Bernard and Anne Spitzer School of Architecture at the City College of New York. Growing up in Sylhet, Bangladesh, Ahmed has had the unique experience of living both in a tropical rural village and in a dense urban city. These early life experiences left him with a deep desire to integrate the wisdom of his heritage with the academic knowledge he has acquired to develop a personal design philosophy of architecture that is both sustainable and holistic. The first member of his family to receive an advanced education, growing up Ahmed was fascinated by the future and how technology influences human lives. Ahmed strongly believes that sustainable architecture isn't simply about the amount of dollars saved or carbon mitigated—sustainable design should also integrate nature. Sustainable design doesn't end with a green roof or recycled materials; it begins when we start thinking in terms of unity with the planet and each other.

Kelsey Jackson
Master of Architecture Candidate, Columbia University Graduate School of Architecture, Planning and Preservation
Kelsey Jackson is a second-year Master of Architecture candidate at the Columbia University Graduate School of Architecture, Planning and Preservation. After receiving her Bachelor of Arts in Interior Design from the New Jersey Institute of Technology, Jackson spent six years working as an educator in Madrid, Spain. There, she developed a love for teaching and gained a new appreciation of how culture and the built environment influence how we learn and how we interact with one another. Since her return to the US in 2020, Jackson has been dedicated to integrating her experiences in education and architectural design to uplift historically Black cities and communities. She is currently exploring how architecture, spatial research, and design education can best support historic and cultural preservation initiatives around the city.⁠ Despite her departure from full-time work in K-12 education, Jackson has maintained her passion for mentoring. She spent the last two summers assisting with the Center for Architecture's summer programs and occasionally leads hands-on architecture workshops for middle-schoolers in Harlem through GSAPP's NOMAS chapter. Ultimately, Jackson aspires to develop a transdisciplinary architectural practice rooted in culture and community.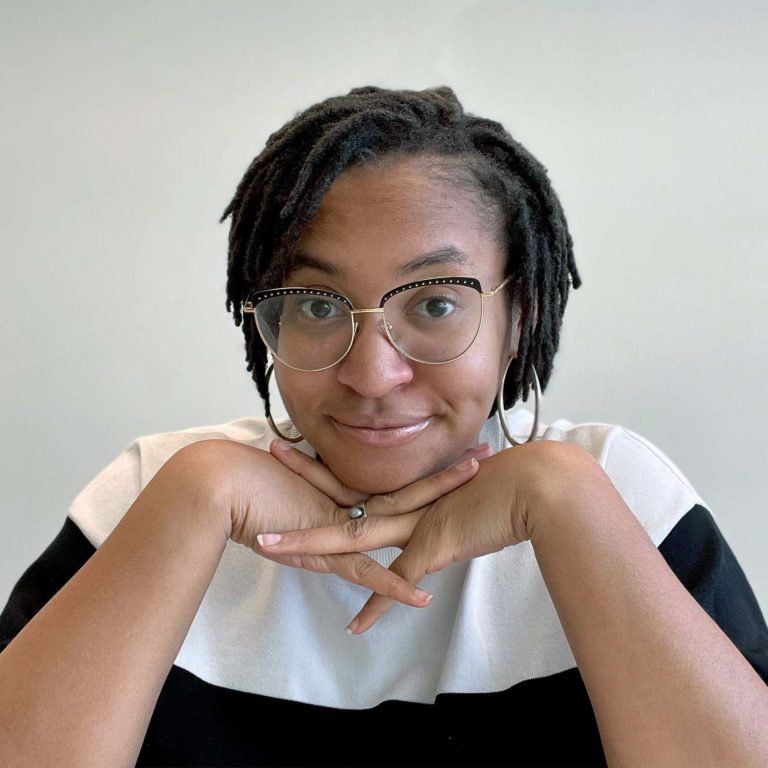 Cheriyah Wilmot
Bachelor of Architecture Candidate, New York City College of Technology
Cheriyah Wilmot is a fourth-year Bachelor of Architecture Honors student at the New York City College of Technology. Her interests include adaptive reuse, sustainability, and affordable housing. With a 3.7 grade point average, her academic achievements include being selected as speaker for the CUNY Research Scholars Program in 2018, achieving Dean's List, and having academic work featured in NYCCT's magazine, TECHNE in 2022. In Fall 2022, she founded NOMASNYCCT where she serves as President. Through the chapter she hopes to expand opportunities to students following her experience studying abroad in Germany. Outside of school, Wilmot spends her time long boarding to the gym, playing video games, finding new places to sketch, and volunteering at ALNY.